Suncoast Tennis Academy provides a variety of opportunities for students to participate in tennis coaching,inter-school (SCISSA) competitions and Hot Shots programs.
About Suncoast Tennis Academy
As students in the tennis program improve, they have the opportunity to represent the College in weekly fixtures
and in the SCISSA competition. There are numerous tennis tournaments held throughout the year for the experienced players who want to go further with their tennis and achieve an Australian ranking.
Hot Shots and Fixtures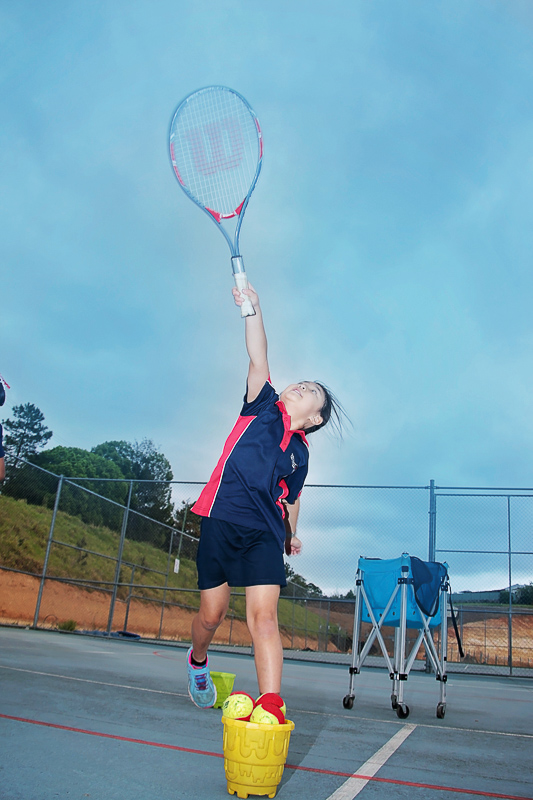 Tennis Australia has launched the Hot Shots program which uses modified balls and equipment to make it easier for younger players to get started. All pupils in the Suncoast Tennis Academy are able to participate free of charge in a Hot Shots competition each Friday afternoon during the school term at the Nambour Tennis Club. There are also Junior Fixtures for more experienced players conducted on Friday afternoons and Saturday mornings.
Teddy Tennis at Suncoast Little Learners
Teddy Tennis inspires ages 3 – 6 years to become active and learn to play tennis. It works by combining music, pictures and teddy bear stories. Teddy Tennis is not only fun to do but it will enhance their coordination, grow their confidence and encourage them to get active. The classes are held during school hours in an undercover area under the supervision of the 'Head Ted Tennis Coach'. More information visit: www.teddytennis.com/australia
Head Tennis Coach
The Head Coach is Chris Holness who is Tennis Australia certified and has extensive coaching experience in Australia, the United States, Europe, and the United Kingdom. Chris has coached many juniors in different countries to achieve national ranking and is keen to help all his players fulfill their potential in a fun and safe environment.
Book your Place
If you would like to book a place contact Chris Holness on 0428 302 829 or via chrisholness@hotmail.com